The Costa Rican South Pacific is comprised of some extremely privileged areas; which included Manuel Antonio, Matapalo, Dominical, Uvita and Corcovado. These areas are the home to pristine beaches, lush green mountain sides, and an incredible amount of biodiversity – the most biodiverse regions of the country.
Manuel Antonio
Is located just 45 minutes from the over-developed busy touristy town of Jaco. Here, you can forget about all of your troubles as you lay on the white sand beaches sipping your favorite fresh fruit "batido", hike through the amazing Manuel Antonio National Park, take a sunset Cataman tour to go snorkeling and whale watching, or even enjoy get in a bit of adventure with a local zip line tour. The best part is this incredible piece of paradise is located only 1 ½ hours from the
  Highlights
Manuel Antonio National Park
Squirrel (Titi) Monkeys
White faced Capuchin Monkeys
Spider Monkeys
Whales
Dolphins
Snorkeling
White Sand beaches
Matapalo and Domincal
A little further south, so will find the beaches of Matapalo and Domincal. These beaches are little off the beaten path, making them still hidden gems, giving you that true sensation of rest and relaxation, far from crowds of tourists. There are limited options for bars and restaurants, but plenty of area to stretch out and enjoy these beaches. Matapalo is a lovely brown sand beach, ideal for swimming, sunbathing and admiring the sunset in a very laid-back atmosphere. Dominical is every surfers dream come true, offering great waves. Swimming in Dominical can be dangerous due to the strong riptides. Here you will discover a black sand beach and a great surfer and beach lover's town. Getting to these parts takes a little more work, so either plan to rent a car, preferably 4×4, or to spend a fair amount of time on the public bus system.
Highlights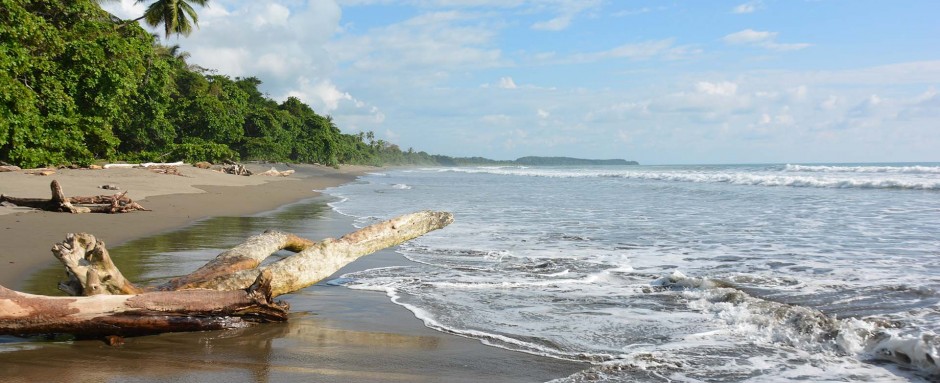 Whales
Dolphins
Brown and Black Sand beaches
Surfing
Deep Sea Fishing
Scuba Diving
Horseback Riding
Nauyaca Waterfalls
Corcovado
The deep south of Corcovado is an extremely primitive and rustic area that will take you back in time 100 years or more. Here the incredible biodiversity is the definite star of the show. If you need to be connected to internet, your cell phone, or the "boob tube"; this is not the place for you. But if you have a deep desire to reconnect with nature, to wake to the sounds of the birds and monkeys rather than roosters and automobiles…this place is the piece of heaven you have been looking for. If you are a bird watcher, a naturalist, a biologist, or just a nature lover, this place should be on your itinerary. A visit to this remote area of Costa Rica implies either a local flight, or a long drive or bus ride and a short boat ride. Be sure to plan to spend at least 3 nights here, because travelling back and forth will take a lot of time, so you want to make it worth your while and discover all there is to see.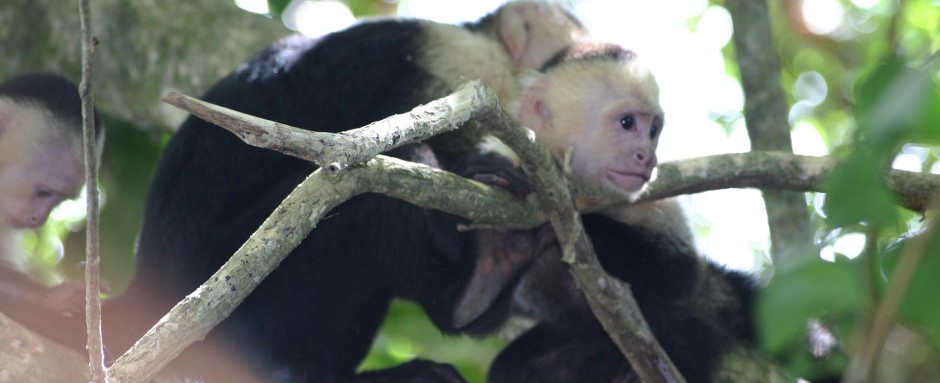 Highlights
Remote, undeveloped area
Corcovado National Park
Cano Island
 Scarlet Macaws
Toucans
Tapirs
Whales
Dolphins
Howler Monkeys
Spider Monkeys
Squirrel (Titi) Monkeys
This stretch of land has serious conservation efforts to be sure that you can continue to enjoy the wonders of the South Pacific of Costa Rica year after year. We invite you to include one or more of these locations to your next Costa Rican vacation itinerary. We guarantee you will have an unforgettable experience.