From Manuel Antonio National Park to the South you can find an unlimited amount of natural mountains, spring rivers and waterfalls.
The first would be the Naranjo River which borders Manuel Antonio National Park. This river supplies all the water for Quepos and Manuel Antonio area. Naranjo River is great for whitewater rafting and hiking.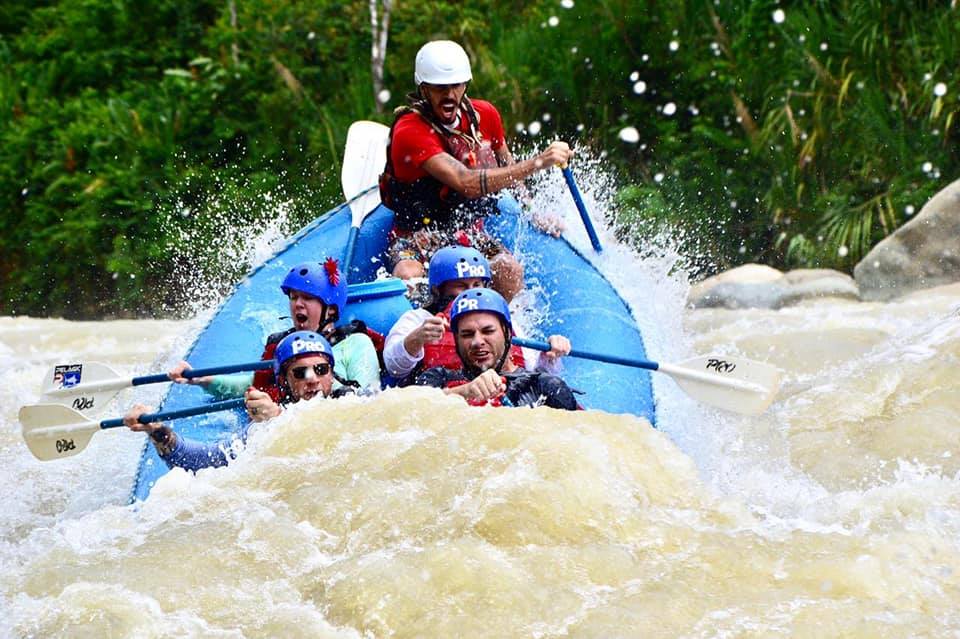 Next, the Savegre River is one of the largest river close to Quepos. Class 3-5 rapids can be found in this world famous river.
Portasol is a super cool waterfall, part of Planet Dolphin's Full Day Waterfall Excursions. Also offered by Viator.
Farther South, 20 minutes up the road from Hatillo you find "Dos Bocas" hot spring and a crystal clear river. You HAVE to check this one out!
Next we find the mighty Baru River with two of the most peaceful places on the planet.
These majestic waterfalls are one of the main attractions of the southern region in Costa Rica, not only for their natural scenic beauty, which offers the tourist moments of recreation and fun, but also to participate in different activities such as horseback riding tours, swimming, climbing, jumping and to observe much of the beauty of the tropical rainforest, among others.
Nauyaca Waterfalls is the ideal place, not only for those in search of tranquility and nature, but also for adventure and excitement lovers.
This adventure is offered by our Planet Dolphin full day excursions.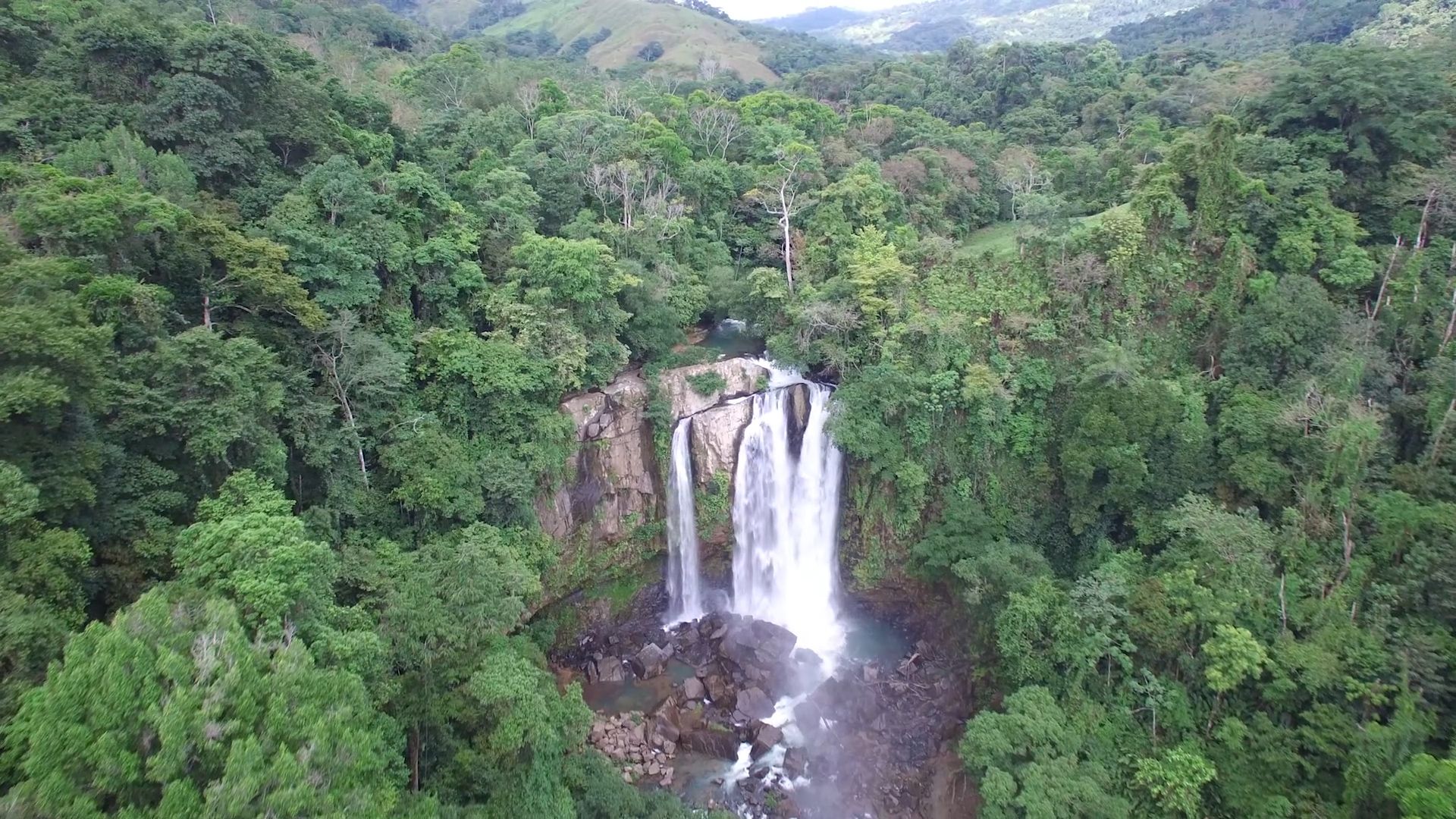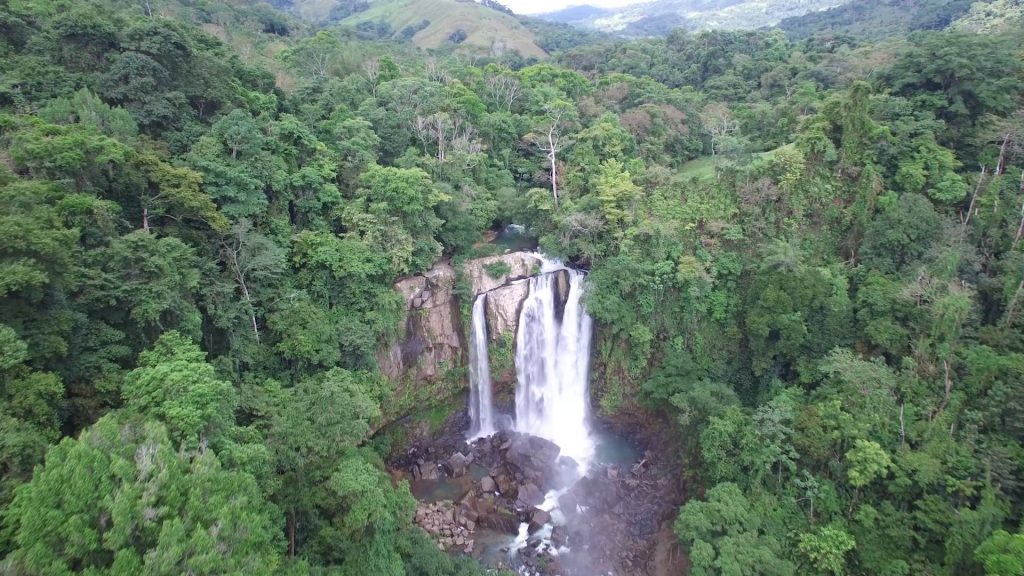 Also located on the Baru River, about an hour drive from Quepos. The drive is not for the faint of heart, as you will cross a couple of bridges that are just barely wide enough for a mid-sized 4×4, but your efforts will rewarded through all your senses when you see this towering 63 meter powerful force.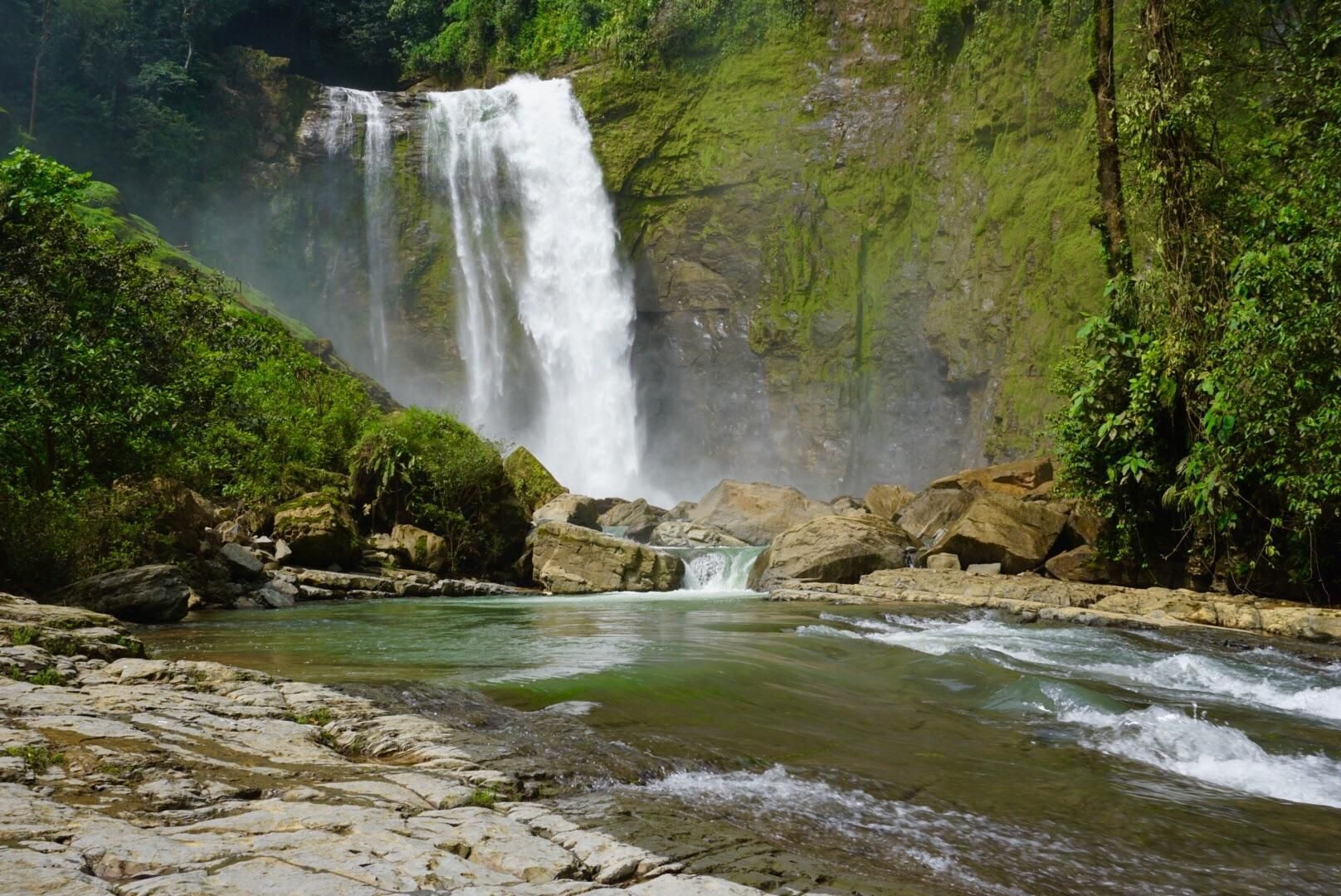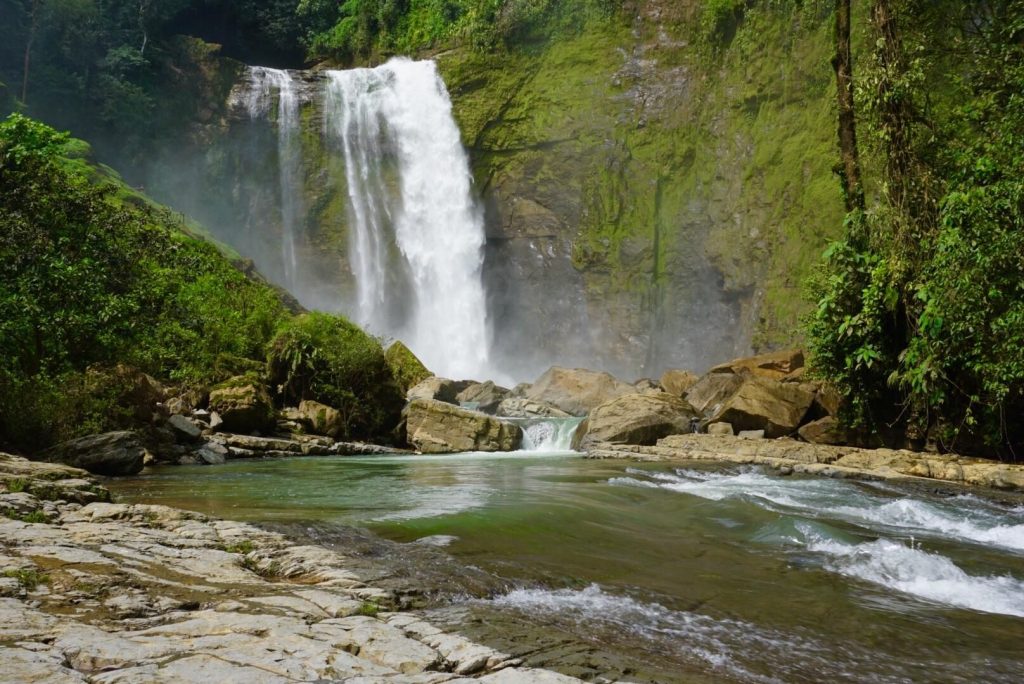 In the small town of Uvita, you will discover two waterfalls off the beaten track; el Pavon is a very paceful spot ( higly reccomended ) and Uvita waterfall with a amazing natural waterslide.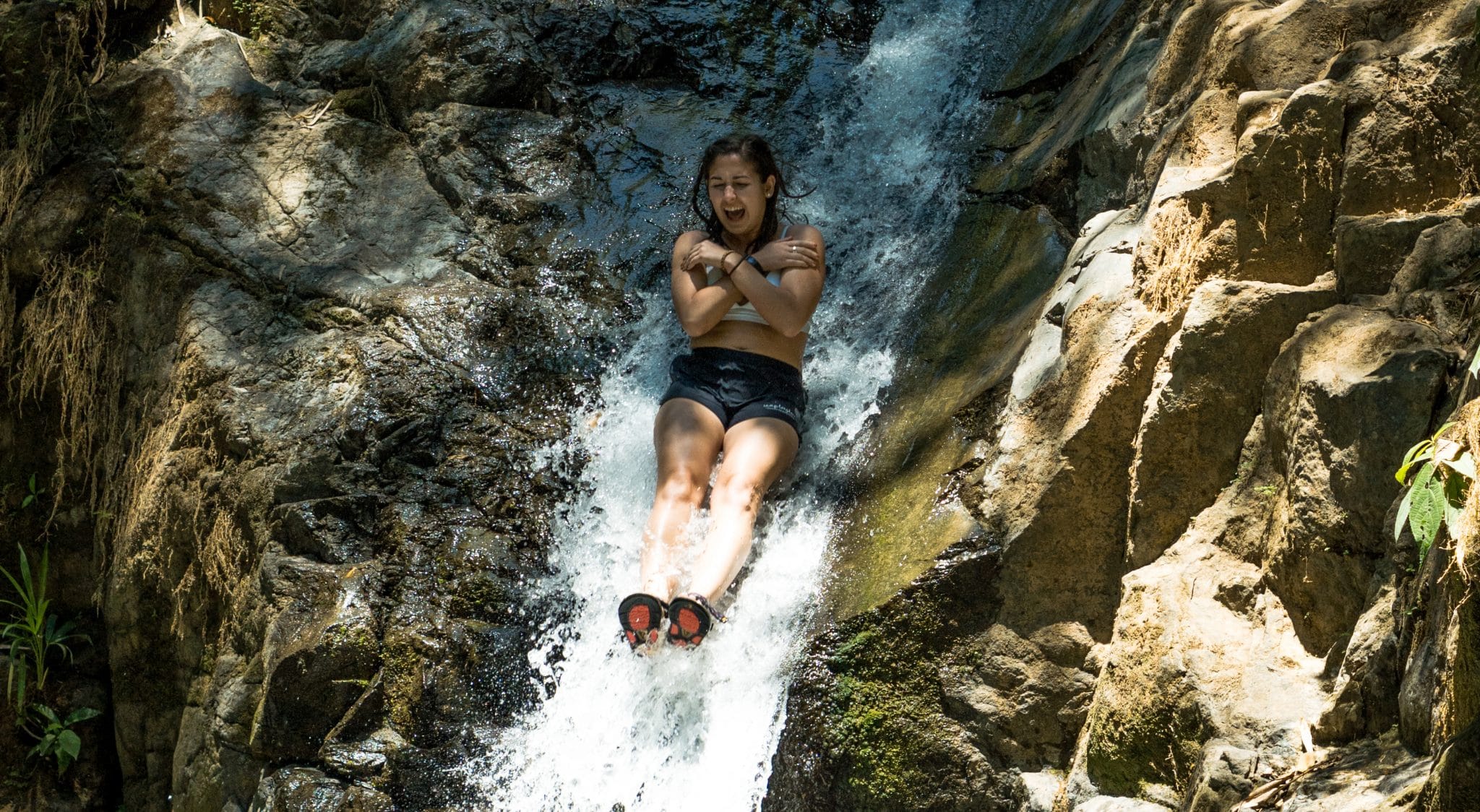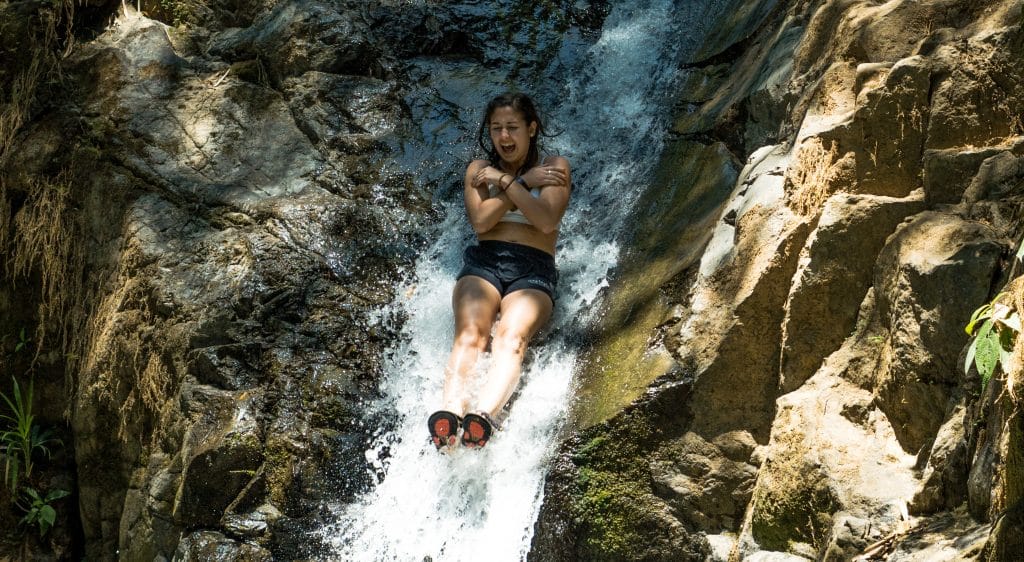 Enjoy the Water!