Margaritaville Village
Margaritaville in Guanacaste is a tropical paradise that captures the essence of laid-back beach living. Nestled in the beautiful region of Costa Rica, Margaritaville Village offers a slice of paradise. With its stunning beaches, vibrant culture, and warm hospitality, this is the place to be.
This beachfront destination is just cool and relaxed. It is designed to transport visitors into the vibrant and chill atmosphere of a Margaritaville lifestyle. From the moment you step foot into the village, everything is peaceful. You're greeted with swaying palm trees, pristine white sand, and the soothing sound of the ocean waves.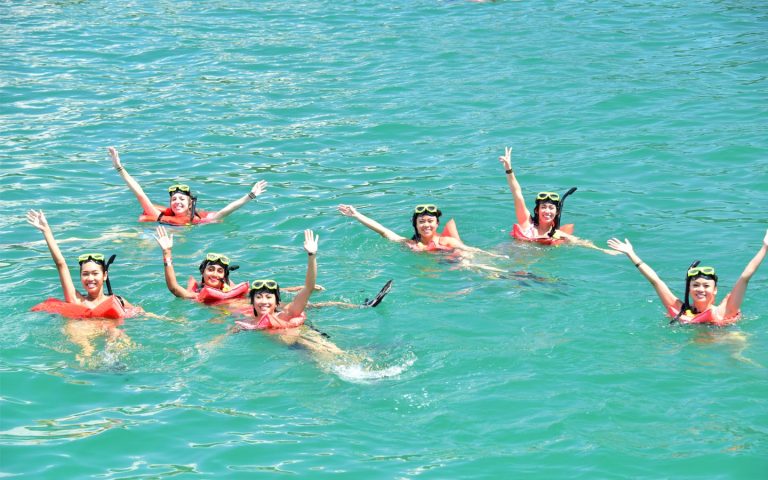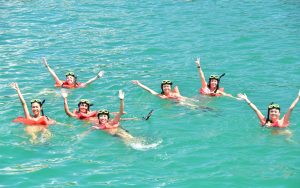 Margaritaville Village in Guanacaste is a haven for those seeking relaxation, adventure, and indulgence. Therefore you can lounge by the pool with a refreshing cocktail in hand, or venture out to explore the surrounding natural wonders. The region is known for its incredible biodiversity, offering opportunities for hiking, surfing, and more. You can also enjoy snorkeling tours at Margaritaville when you book a catamaran tour with Planet Dolphin.
The village itself is a vibrant hub of activity, with a variety of dining options, live entertainment, and shopping experiences. Whether you're in the mood for a delicious seafood feast, a lively night out, or simply browsing for souvenirs, Margaritaville Village has something for everyone.
In addition to its natural beauty and lively atmosphere, Margaritaville Village is also committed to sustainability and eco-friendly practices. The resort takes pride in preserving the local environment and supporting the surrounding communities.
The place is a captivating blend of relaxation, adventure, and authentic charm. Margaritaville Village in Guanacaste is a destination that promises to create unforgettable memories for visitors seeking a true tropical escape.