The Wildlife of Costa Rica comprises all naturally occurring animals, fungi and plants that reside in this Central American country. Costa Rica supports an enormous variety of wildlife, due in large part to its geographic position between the North and South American continents, its neotropical climate, and its wide variety of habitats.
Costa Rica Overview
Area: 51'100 km2
Population: 4'600'000
Capital: San Jose (pop. 360,000)
Language: Spanish
Indigenous Population: 64'000/~1.7%
Government: Democratically elected republic
Religion: 76% Catholic, 3% undenominational
Climate: Tropical and subtropical climates. Dry season (December to April) and rainy season (May to November). Hot in lowlands, cooler in highlands.
Our beautiful country is considered to possess the highest density of biodiversity of any country worldwide. Hundreds of these species are endemic to Costa Rica, meaning they exist nowhere else on earth. These endemic species include:
1,600 species of fresh and salt water fish
160 species of amphibians
208 species of mammals
220 species of reptiles
850 species of birds
1,000 species of butterflies
1,200 varieties of orchids
9,000 species of plants
34,000 species of insects
One of our favorites: Humpback Whales ( Megaptera novaeangliae)
Is a baleen whale known for its elaborate songs of courtship that can be heard for miles underwater. Humpbacks usually have a length ranging from 12 to 16 meters ( 39 to 52 feet ) and weight approximately 36 tons. Manuel Antonio National Park is one of the BEST places to see mother and baby humpback whales in the world.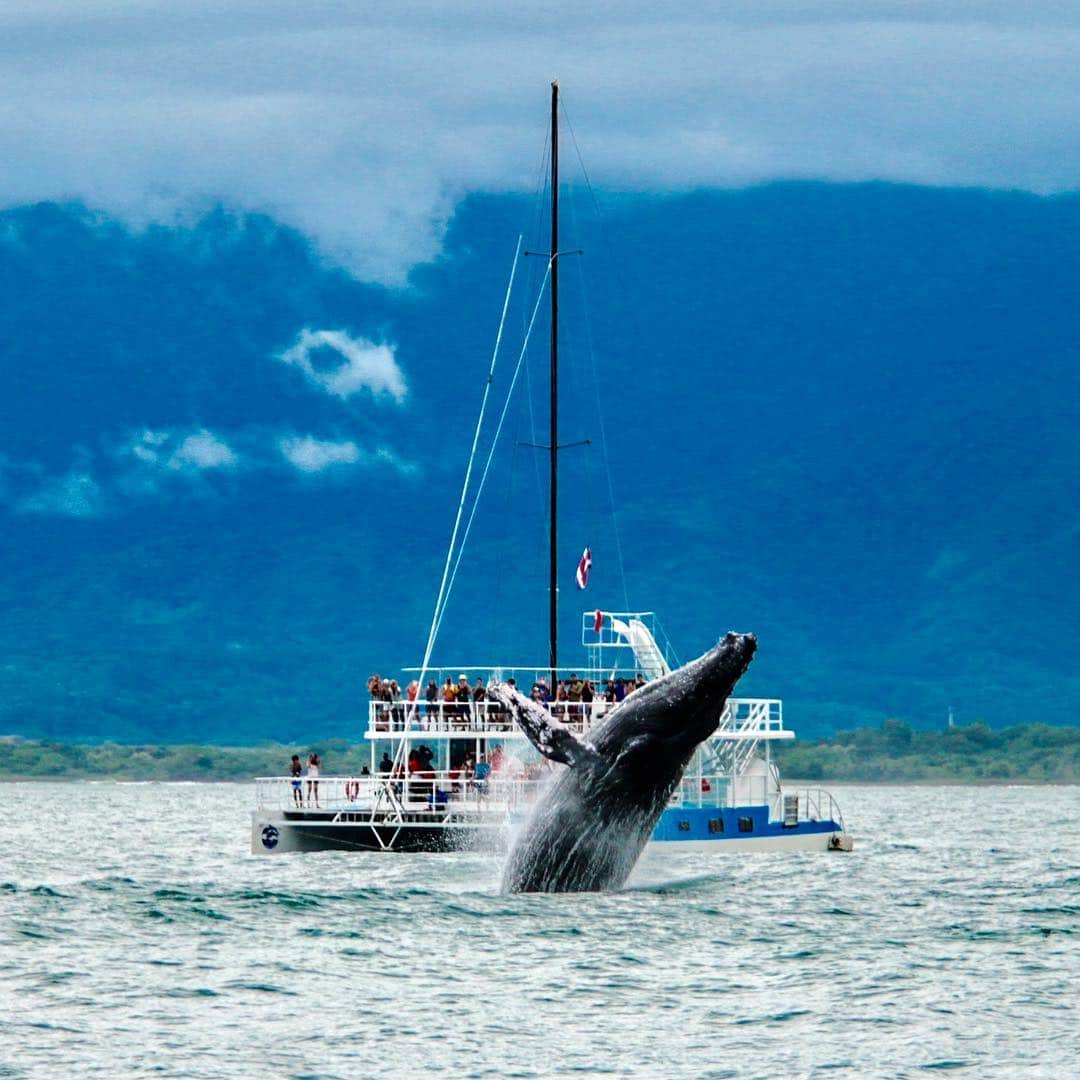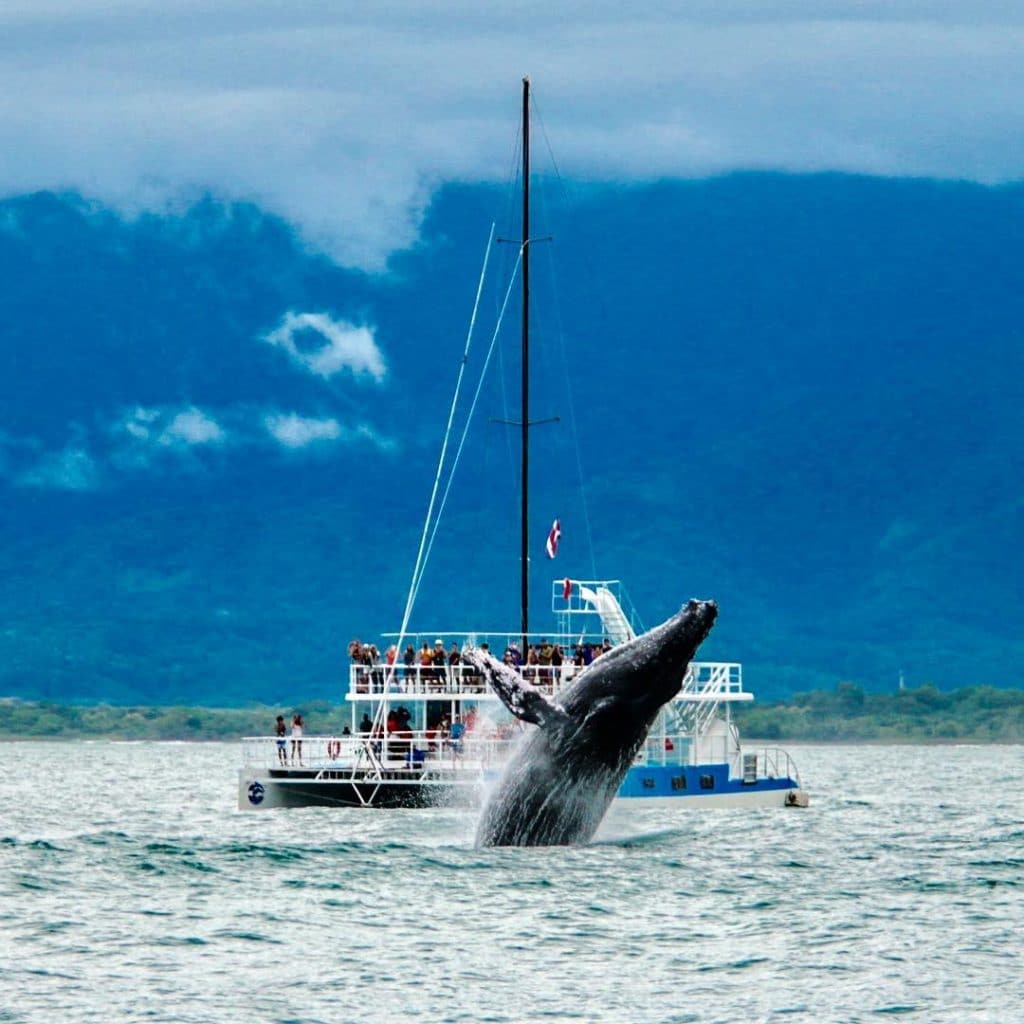 December thru March we receive humpbacks from Alaska. From July to October we experience the BEST of the BEST whale sightings from the Southern Hemisphere.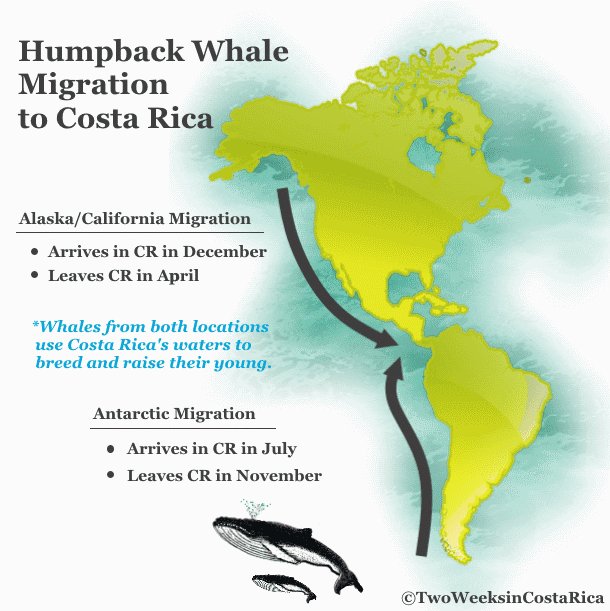 Costa Rica has a year round warm climate with beautiful secluded beaches, lush rainforest and some of the happiest people on the planet! Just ask TripAdvisor!
Quepos, a fishing port is home to local and international fishermen that always supply our restaurants with the freshest fish possible.
The Marina Pez Vela, located in Quepos as well offers over 195 wet slips, dry rack, shops, restaurants and villas.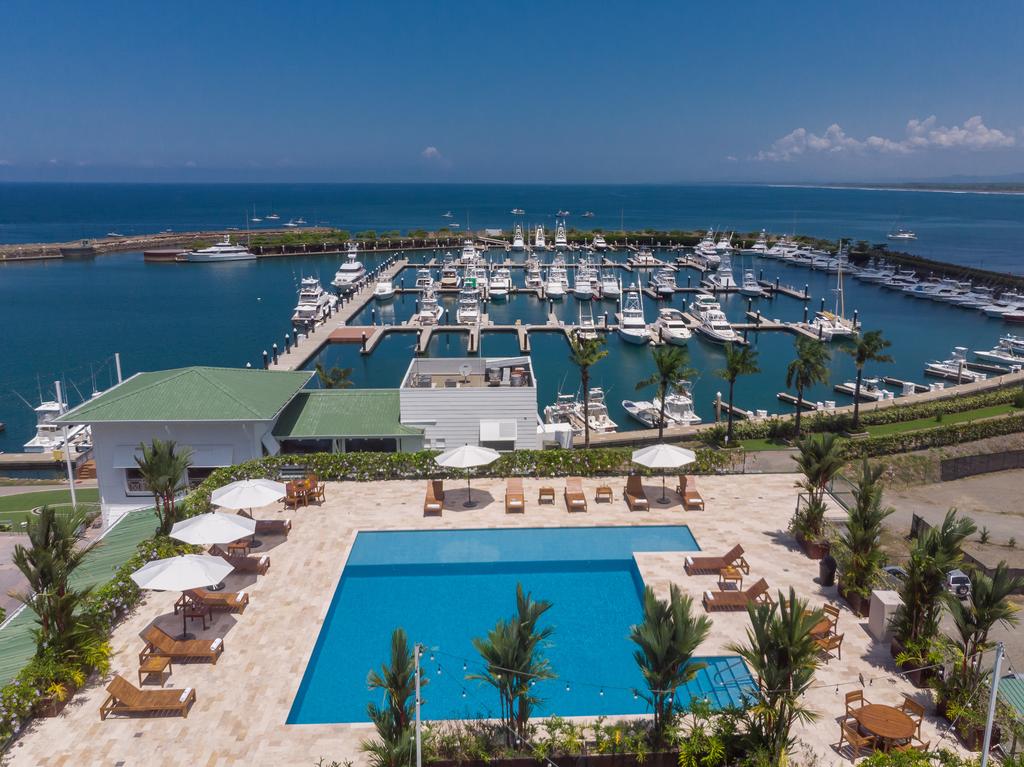 Planet Dolphin pioneered the whale and dolphin watching tours in Costa Rica 30 years ago. We are proud to be the leaders in conservation and educational excursions in the Manuel Antonio National Park.